Space Saving Toilet Solutions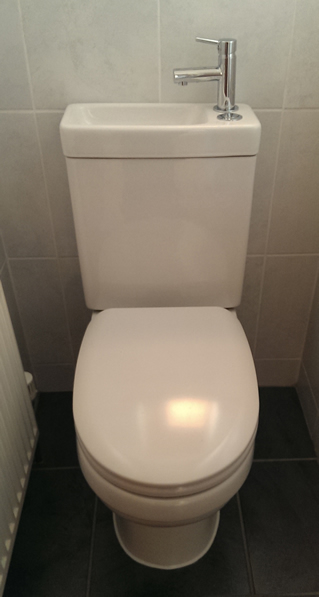 When space is limited, we can help you make the most of it
One of our areas of expertise is in transforming even the smallest space into an attractive and fully-functioning bathroom. For example, a corner basin is often the best option when space is really tight and you can even fit a corner mirror cabinet above it.
These days, product designers are so imaginative that, for really tiny spaces, you can even have a hand basin sited on top of the toilet cistern (pictured).
For more information or to request a free quote, call 020 8863 1155.