Stylish Bathtubs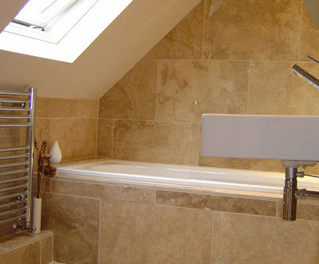 Relax in a comfy bathtub carefully chosen by Peter Brown
Bathtubs come in all shapes and sizes, from freestanding, roll top luxury statement pieces to ultra modern, sleek, inset baths.
In an ensuite, often the space available will determine if you have room for a free stander. If you're unsure, our designers will assist you by showing all the available options. For example, three-quarter length bath or shower-over-bath options are ultra stylish as well as great space savers.
Really, even in a smaller ensuite, there are so many options these days, Peter Brown can help you choose the perfect bath for you to relax in.
For more information or to request a free estimate call us now on 020 8863 1155.
Space Saving Showers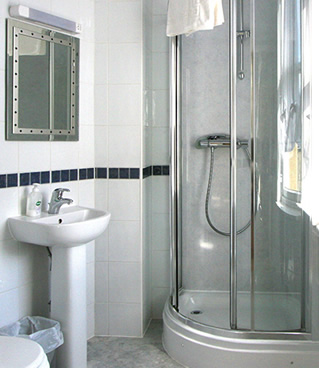 Soothing escape in a beautifully designed shower enclosure
Whatever type of shower you have in mind, Peter Brown can advise you on the best place to position it, the optimum size for the room, and the style which will work best in the space available.
If space is limited, as it often is in an ensuite, you can have a quadrant shower discreetly tucked in the corner of your new ensuite.
It's a good idea too to go for a glass enclosure rather than coloured panels as the shower and the room will appear bigger. Another good tip is to choose an angled, or sliding door as it will save space when opening the door.
Peter Brown is here to help you make the right choice from dozens of styles, colours and options on the market.
For more information about our space saving options call us on 020 8863 1155.