Boiler servicing Harrow & local areas
If you are looking for a reliable and trusted boiler servicing expert in Harrow with competitive prices, then our experienced Gas Safe Registered engineers can help.
Harrow boiler service engineers available for appointments
With the cost of gas rising all the time and with winters getting colder, keeping your boiler operating at peak efficiency is more important than ever. Peter Brown offers an annual boiler servicing appointment for homeowners and landlords keen to ensure that their domestic boilers are operating exactly as they should be.
For more information about our Harrow boiler service team, please call 020 8863 1155.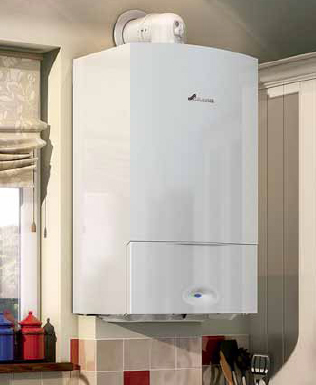 Why should you get your boiler serviced every year?
Your boiler keeps your home warm and your water hot. If you've ever lived somewhere where the boiler has broken, you'll understand just how disruptive it is to a home and a family.
If your boiler is working too hard, you'll see the difference with significantly increased gas bills. Your radiators won't be as warm as they should be and your water will never hit that temperature sweet spot you want for having a bath or doing the dishes.
There's also a big health and safety issue too with the potential for real dangers like poisonous carbon monoxide leaks that could occur. As the gas is colourless and scentless, it's hard to tell if this is even an issue, and hence why you should get your boiler serviced at least once a year for an annual service.
Landlords by law must also have a gas safety check carried out every 12 months.
Did you know it also validates the warranty on your boiler as well?
Gas Safe Registered engineers for your boiler service
All our engineers at Peter Brown Heating & Plumbing are approved by the Gas Safe Register, the UK's official registration body designed to protect the public against unqualified engineers and unsafe gas work. Our Registration number is 13057.
How much does a boiler service cost?
Our annual service costs just £98.00 plus VAT (£117.60 including VAT).
Would it be worth getting a new boiler instead of a boiler service?
There are times when it's worth getting a new boiler instead of relying on an annual service. If it constantly needs repairing or it's so old that the parts take time to find and source, the annual costs of keeping your boiler working will likely be larger than the amount you save on your gas bills.
If your carbon monoxide alarm keeps sounding or your radiators keep rattling and are noisy, that's an unmistakable sign that your boiler is nearing the end of its useful life and that it needs replacing.
When we're providing you with your annual service, we'll give you an honest assessment of the health of your boiler and whether it needs replacing. You'll not be visited by a salesman – you'll be visited by a Gas Safe Registered-licenced boiler service engineer who'll give you his opinion and leave you with a quote.
Get in touch with our Harrow-based boiler servicing team for a detailed, free, and no obligation quote
For more information about our Harrow-based boiler service, please call 020 8863 1155.
Boiler Service Review via Google My Business
Boiler service Reviewed by KS 2000 on "Have used their services a couple of times recently for work on my boiler. Was delighted by the professionalism and quality of service. Their engineer Alan is a star!"
Rating: 5

Which? Trusted Trader Reviews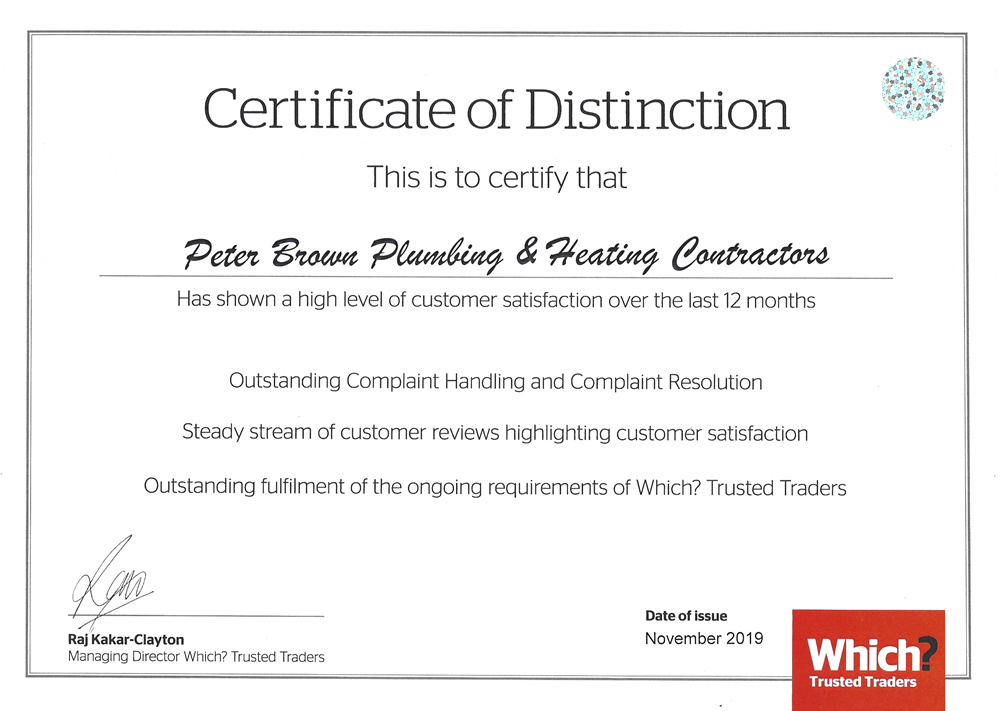 We are proud to be Which? Trusted Trader approved with 5* Reviews. You can read our superb plumbing reviews and feel free to write your own review.